I've made some progress on the main framework and begun the welding on the seat.
The main ABS framework is now complete. I've begun work on the smaller (1-1/4" diameter) framework that goes behind the instrument panel.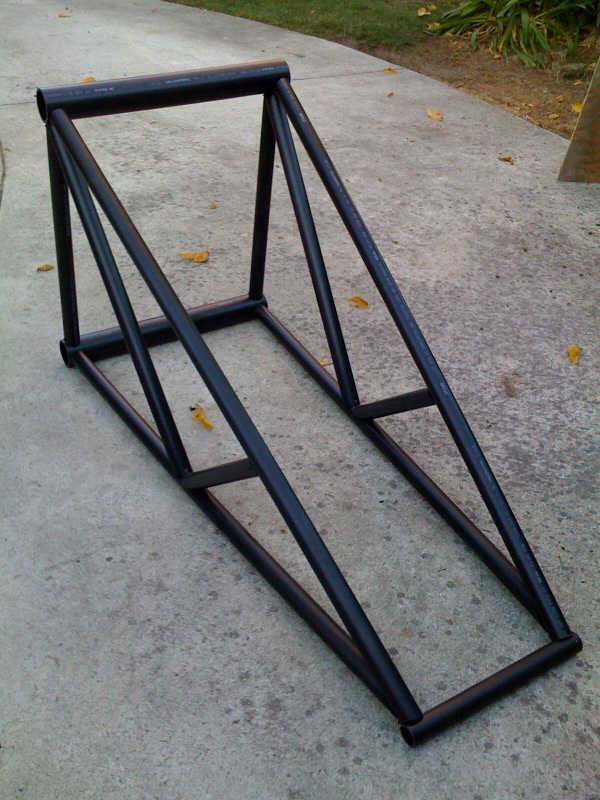 Here's the first part of the side framework. I'm using the 'scrap' steel tubing I got at a local supplier for cheap. They sell it for a few bucks per pound. I'm having to rub the rust off, but that's not a big deal and worth the savings.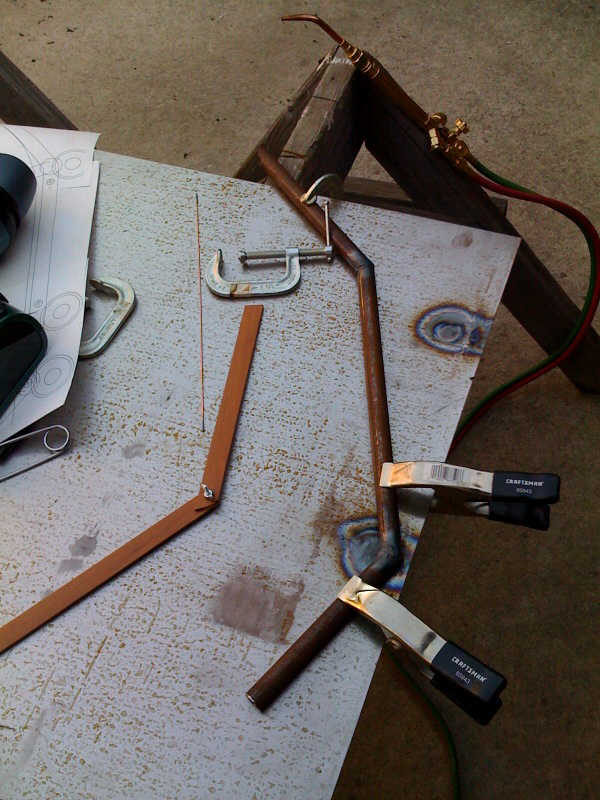 Here's the same assembly after cleanup.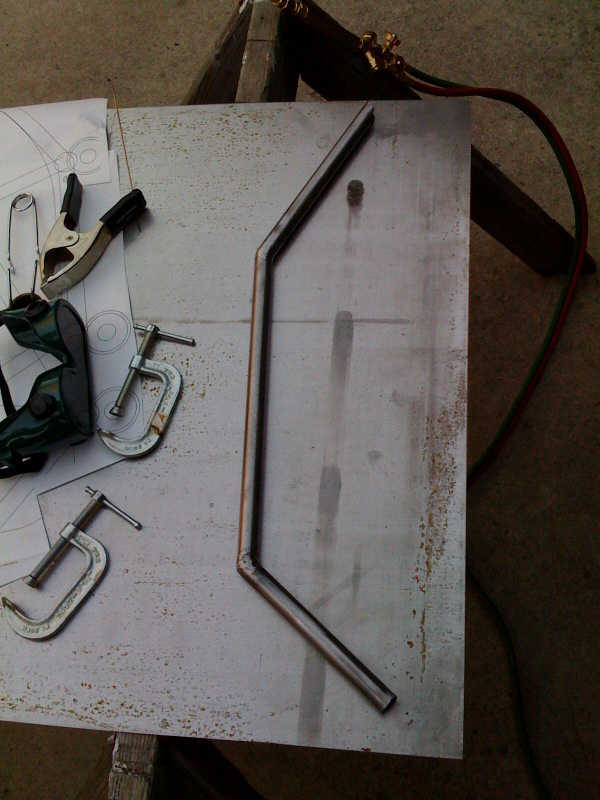 My welds are getting a little better... :-)
Here it is laid over the plans so you can see the context.
I'm thinking it may be worth the time to make a jig. Assembly is going to start getting complicated when the two sides are done and it's time to join them!
Just as in soldering, the pieces have to be aligned and held firm (clamped) while the welding is done.
So far I would say that welding like this isn't easy, but it's not rocket science either. Just takes some practice. I can see that to get really good at it would take time. I have a new respect for professional welders though. It's hard work, especially in warm weather! We're having indian summer here and it was in the low 90's while I was doing this.
Gary